I never imagined arriving at Day 40 and I'm feeling great about what I have contributed every day. Giving just makes you feel good. Today I need your help.
In just 13 days I will be flying from Vancouver to Toronto to compete in the Chef Challenge for a Cure. My mother is just recovering from her 2nd cancer surgery and I feel a need to do something to help prevent this disease from continuing it's deadly path.
The Chef's Challenge will be hosted by Chef Gordon Ramsey and I am excited for the opportunity to take on his British reign of terror!
It is time the West demonstrates to the East what culinary excellence it all about . My goal is to raise $10,000 and every dollar donated to online my profile will help to achieve that goal. Please pass this request to your friends, your family, your coworkers. Everyone has been touched with cancer in their lives and we all need to work together to find a cure. By supporting me, you will be helping to find a cure to women's cancers. Just follow this link and you can donate right online. You will receive a full tax receipt from Mount Sinai Hospital for your donation, as all funds will support the research of women's cancer's through the hospital. If you would prefer to send a cheque please contact me directly for further information. Thank you for your consideration.
Give 40 / Day 40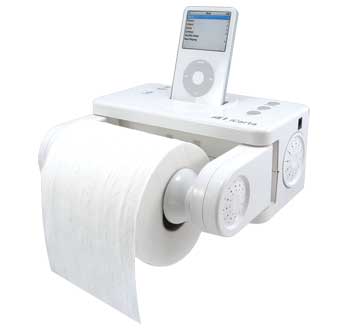 Today was my shopping day to get some of the basics for our home. One item we required was toilet paper. We all have our favourite. Some people prefer a pretty pattern, some the extra soft squeezable kind and for others it's all about the number of "plies".
I have a different mandate for toilet paper that some days drives my husband a little crazy due to his softness requirements. I like the environmentally friendly kind.
In the past it has not always the softest brand. My husband kindly likes to refer to it as sand paper. But finally the days of soft toilet paper which is also environment friendly is here.
I didn't buy the first brand that was sporting a green logo but took the time to see which toilet paper purchase could make the greatest impact.
It took me 3 stores but I finally found what I was looking for. A toilet paper that was soft, value conscious, environmentally friendly and the company had extra GIVING criteria that caught my eye.
Purex toilet paper has a line of toilet paper called EnviroCare. Between this specific product they produce and their specific values as a company make them the perfect GIVE.
1) This product is made from 100% recycled material.
2) I'm shopping local! This product is made in Canada ( some right here in BC) and the company is Canadian based.
3) By purchasing this product, I am also supporting Breast Cancer as the company supports this cause through my purchase.
4) The company has started a campaign called Sustainability 2015 which will continue to reduce the companies environmental foot print and to become a leader in their community's environmental practices.
And all I wanted was to have some soft toilet paper that wouldn't make me feel guilty. Now I feel like I am changing the world one wipe at a time!
Time Commitment: 0
Cost: Saved money the product was on sale!